Elizabeth, a Commemoration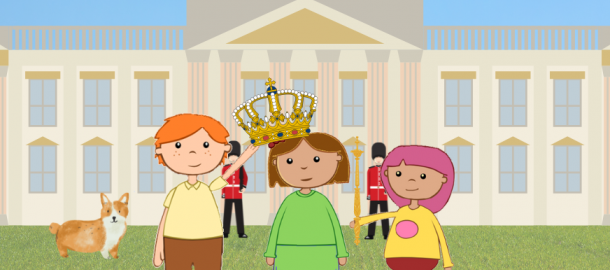 This Play in a Day is for up to 35 KS2 or 3 pupils. The pupils will work with a facilitator throughout the day and have the opportunity to share a short performance to an audience of their choice at the end of the day.
Join us as we commemorate the life and works of the late Queen Elizabeth II.
Born Elizabeth Alexandra Mary on the 21st April 1926, Princess Elizabeth of York was to become the longest reigning British Monarch. After ascending the throne at the tender age of twenty five, Queen Elizabeth II would reign for over seventy years as head of state and the Commonwealth.         
This workshop takes a look back at Elizabeth's childhood, interests and royal duties in this comprehensive tribute to one of the most iconic Sovereigns of the past century. 
More information about our Play in a Day workshops can be seen here or please contact one of our School Coordinators. You can call 01937832740, fill in an online contact form or email us directly on info@konfluxtheatre.co.uk.