A Christmas Carol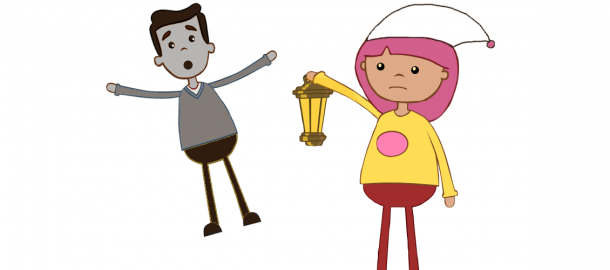 This Creative Learning Workshop is available for up to 4 groups of 30 pupils, for 1 hour each - that's up to 120 pupils a day! This workshop can be adapted for both KS1 and KS2.
It's Christmas Eve and everybody's having fun! Everybody except one man... Ebenezer Scrooge, the most miserly old skinflint there ever was! Scrooge thinks Christmas is all about money and being mean... and now time is running out! If Scrooge doesn't learn the error of his ways by the last stroke of twelve, Christmas will be ruined once and for all!
Join Jacob Marley, your friendly neighbourhood ghost, as he recruits a brave bunch of children to help Scrooge remember that the true meaning of Christmas isn't presents and turkey - it's kindness!
This exciting new workshop combines storytelling with drama exercises, taking children on a fun and thought-provoking journey through Charles Dickens' classic story, A Christmas Carol.
Led by one our experienced facilitators, A Christmas Carol is a fully interactive drama workshop, using a variety of established theatre techniques, to explore the different themes and characters in one of the country's most beloved festive stories. 
More information about Creative Learning Workshops can be seen here or ask one of our School Coordinators. You can call on 01937 832740, fill out an online enquiry form or email us directly on info@konfluxtheatre.co.uk.