Not Guilty, Your Honour! (Crime and Punishment)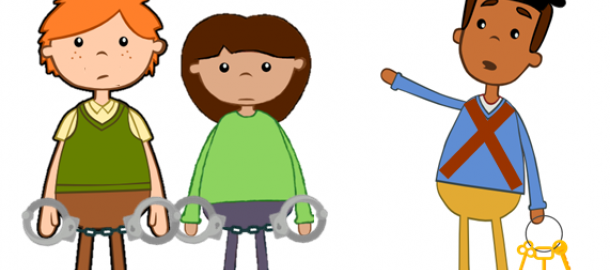 This Play in a Day is for up to 30 KS2 or 3 pupils. The pupils will work with a facilitator throughout the day and have the opportunity to share a short performance to an audience of their choice at the end of the day.
You thought eating sprouts was a punishment? Or finishing your homework? Well let us take you on a journey through British history to discover how crime and punishment was created, used and evolved throughout different eras.
Who decided what crimes should be policed? 
Who was policing?
What types of punishments existed and what they entailed?
How the population dealt and evolved with them
From the Romans to World War 2, follow our characters as they discover the dark side to punishments, and we don't mean sprouts.....maybe!
We highlight the following era's:
Romans
Vikings
Tudors
Victorians
With the option to substitute any of the above for the following, of which your pupils might be studying:
Middle Ages (Saxons)
Normans
Stuart England
Georgians
More information about our Play in a Day workshops can be seen here or please contact one of our School Coordinators. You can call 01937 832740, fill in an online contact form or email us directly on info@konfluxtheatre.co.uk.